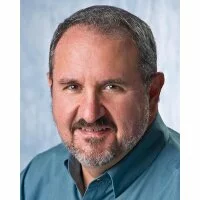 Tony Fiorda is the Straight Shooter Tutor and is committed to teaching proper handling and firing of firearms. Today we talk about situational awareness, how to carry a firearm, how to protect yourself in the event of a threat, and legal defense when deadly force was the last resort.
Contacts:
Tony Fiorda
Email:
Phone: 770-330-4512
Website: straightshootertutor.com
Resources:
US Concealed Carry Assoc: www.usconcealedcarry.com
CCW Safe: ccwsafe.com
National Rifle Association: home.nra.org
Int'l Defensive Pistol Assoc: www.idpa.com
Bio:
As a young man, I began working with the county Sheriff's Department around my home city of Cincinnati where I attained my Ohio Peace Officer's Certification. During my time at the department, we qualified quarterly with our side arms and I was one of a few men that attained the qualification level of Master, regularly scoring around 595 out of a total of 600 points.
After a few years of working there, I decided to go to college and earned a degree in electrical engineering; I spend the next approximately 30 years working in the IT field. When I left the IT field, I opened a commercial photography business where for the next 10 years, I shot everything from executive portraits, to product shots, to images for websites and trade magazines, just about anything a business owner needed to highlight and differentiate their business from the competition.
Looking forward to retirement, I decided to return to my shooting roots and obtained my NRA certifications as an instructor for Basic Pistol, Personal Protection Inside the Home, Personal Protection Outside of the Home, Refuse to be a Victim Workshop, and as a Range Safety Officer. After obtaining these certifications, I opened Straight Shooter Tutor, LLC in 2015 as a part time business, taking it full time in 2017.
---
This is Podcast For Business Episode 044, first aired on 08/10/2017.
Podcast: Play in new window | Download
Subscribe: Apple Podcasts | Android | RSS