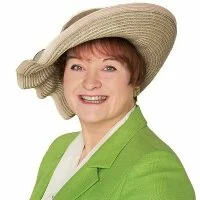 Today we are celebrating our 100th episode! And here at Podcast For Business, we wanted to make this podcast really spectacular. That's why Wendy Kinney from PowerCore is Diane's guest this week. Join us as we learn about how to do networking the right way.
Contacts:
Guest: Wendy Kinney
Email:
Website: www.wendysdesk.com
PowerCore: powercore.net
Social Media:
LinkedIn
Facebook
Twitter
---
This is Podcast For Business episode 100, first aired on 11/08/2018.
Podcast: Play in new window | Download
Subscribe: Apple Podcasts | Android | RSS