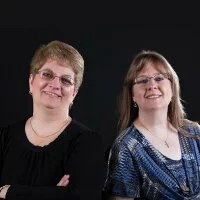 Diane and Marian had so much great information to share about the first 9 years of Gratitude Goodies that we had to split it into two podcasts. They share a lot of wisdom and insights gained from this small business journey. If you missed last week's episode, you can catch up here.
Contacts:
Diane Campbell
Marian McMichael
Phone:
Email:

Website: http://www.gratitudegoodies.com
This is Podcast For Business episode 032, first aired on 05/18/2017.
Podcast: Play in new window | Download
Subscribe: Apple Podcasts | Android | RSS