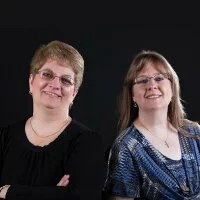 It's been 31 episodes since Podcast For Business started and the one business that Diane hasn't interviewed yet is her own. Today you'll get to finally meet Marian, her business manager, and listen in as Diane and Marian break down the stages of growth in Gratitude Goodies. This is part 1 of 2.
Contacts:
Diane Campbell
Marian McMichael
Phone: 770-886-9598
Email: [email protected]
[email protected]
Website: http://www.gratitudegoodies.com
This is Podcast For Business episode 031, first aired on 05/11/2017.
Podcast: Play in new window | Download
Subscribe: Apple Podcasts | Android | RSS