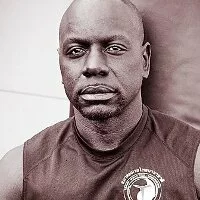 Troy Logan, Owner of Strike First Fitness, has been passionate about martial arts since age 5.  Through this passion, a business was born.  Today, we talk with Troy about how using his passion for martial arts helps to train and educate his clients on how to protect themselves in threatening and dangerous situations.
Contacts:
Guest : Troy Logan
Email: 
Website: www.strikefirstfitness.com
Phone:
Book: "The Gift Of Fear" by Gavin de Becker
---
This is Podcast For Business episode 069, first aired on 03/01/2018.
Podcast: Play in new window | Download
Subscribe: Apple Podcasts | Android | RSS