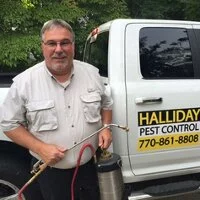 If you're in an office, light industrial space, restaurant or warehouse you're going to have to deal with bugs and pests. In this episode, Steve Halliday walks us through what a business owner needs to know in order to keep your business, home or office routinely maintained so its bug and critter free.
Contacts:
Steve Halliday
Phone:
Email:
Website: www.hallidaypestcontrol.com
Facebook: www.facebook.com/hallidaypestcontrol
This is Podcast For Business episode 017, first aired on 02/02/2017.
Podcast: Play in new window | Download
Subscribe: Apple Podcasts | Android | RSS