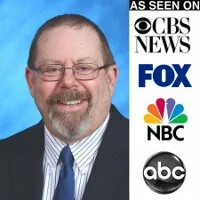 The serious problem businesses have with collections is real. And it's not going to get better any time soon. Today's talk with David will shed some light into the world of collections and offer some real solutions to businesses who are struggling with receiving payment for services rendered.
Contacts:
David Wiener
Phone: 
Website: http://cashflowstrategies.us
Twitter: https://www.twitter.com/mr_cash_flow
LinkedIn: https://www.linkedin.com/in/cashflowstrategies
This is Podcast For Business episode 014, first aired on 01/12/2017.
Podcast: Play in new window | Download
Subscribe: Apple Podcasts | Android | RSS