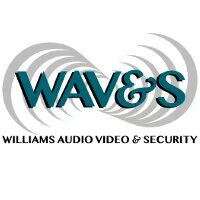 Are your audio and video wires tangled up in a hopeless mess? Wondering if you should install your computer network before the build out? Worried about security and theft at your business? Do you want to create an awesome home theater? All these questions and more are the topic of today's podcast with Jason Williams.
Contacts:
Jason Williams
Phone:
Email:
Website: www.waves.systems
Facebook: AVInstallationbyWilliams
Google+: WilliamsAVSecurityNorcross
Yelp: williams-av-and-security-alpharetta
This is Podcast For Business episode 027, first aired on 04/13/2017.
Podcast: Play in new window | Download
Subscribe: Apple Podcasts | Android | RSS