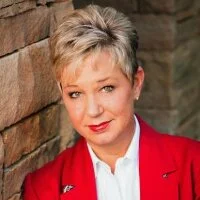 Lissa Versteegh packs a wealth of sales wisdom into this half hour visit with your host, Diane Campbell. After 19 years of sales and management experience in corporate America, Lissa left to start her own Sandler Training affiliate. She takes us along on her journey through some serious trials to the triumphs of seeing lives changed for the better, and not just in business.
Contact:
Lissa Versteegh
Sandler Training/Georgia Sales Development, Inc.
3625 Brookside Parkway, Suite 165
Alpharetta, GA 30022
Phone: 770-475-3835
Website: Georgia Sales Development
Email: 
Facebook: SandlerTrainingAtlantaGASD
This is Podcast For Business episode 004, first aired on 10/18/2016.
Podcast: Play in new window | Download
Subscribe: Apple Podcasts | Android | RSS