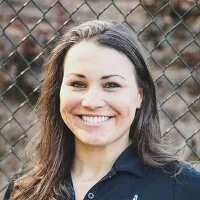 Along with the New Year comes commitments for healthier lifestyles. Our podcast today has us speaking with Megan Hill, owner of A Stronger Workplace. Since we spend so much time at work, why not make that a healthier place too. Megan helps workplaces identify and develop workplace habits that keep us healthier.
Links:
MailChimp
HootSuite

Contacts:
Megan Hill
Website: http://astrongerworkplace.com
Email: Phone: Facebook: http://www.facebook.com/AStrongerWorkplace
Twitter: http://twitter.com/StrongWorkplace
Instagram: http://www.instagram.com/astrongerworkplace
LinkedIn: http://www.linkedin.com/company/3829655
YouTube: http://www.youtube.com/channel/…
This is Podcast For Business episode 013, first aired on 01/03/2017.
Podcast: Play in new window | Download
Subscribe: Apple Podcasts | Android | RSS