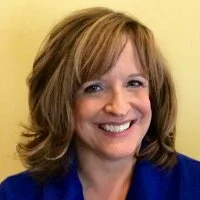 Tired of being a workaholic?  Carla can coach you through it. Being a workaholic herself before becoming a trained Life Coach, Carla has a passion to to help women overcome overworking themselves, get a handle on life changes, and find new ways to create space and balance in their lives.
Contacts:
Carla Gesite
Website: www.rtrcoaching.com
Phone: 
Email: 
Facebook: www.facebook.com/RoadToResultsCoaching
Resources:
The Myers & Briggs Foundation
Book: Now, Discover Your Strengths, Buckingham & Clifton, 2001
This is Podcast For Business Episode 018, first aired on 02/09/2017.
Podcast: Play in new window | Download
Subscribe: Apple Podcasts | Android | RSS