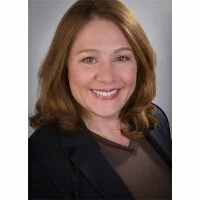 You have a business to have a life and to leave a legacy.  So what happens when you fail to plan? In today's discussion with Attorney, Amy Yarkoni at Amy Yarkoni Law, we talk about estate planning, legacy planning, and how important it is to have a plan in place if you own a business.
Contacts:
Amy Yarkoni
Website: http://www.amyyarkonilaw.com
Phone: 404-460-7100
Email: [email protected]
Disclaimer: The information in this podcast is provided as educational information only, is not intended as legal advice, and is solely the opinion of the speaker. Listening to this podcast does not create an attorney-client relationship. The conversation that follows is unscripted and not based on any specific client or fact pattern. The information as presented is not comprehensive and it is left to the discretion, judgment and sole responsibility of each person listening to determine what is necessary for his or her own family and business, and to consult an attorney for advice regarding your individual situation. The speakers are not responsible for any inadvertent errors, omissions or misstatements.
Any mention of fees or rates for Amy Yarkoni's services are to educate listeners on a general pricing and ranges for basic planning and costs for traditional hourly based billing performed are subject to change at any time and these rates may or may not be representative of other attorneys fees. Thank you for taking time to listen to the podcast, we hope you will find the content generates ideas and opens communication between you and your family and business partners regarding your life and legacy planning.
---
This is Podcast For Business episode 049, first aired on 10/05/2017.
Podcast: Play in new window | Download
Subscribe: Apple Podcasts | Android | RSS