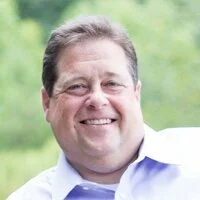 As a business owner, do you find yourself asking questions like: What if, What now, or What's next? Have you tried certain things that weren't as successful as you would have liked? Is your business at a crossroad of success or maybe you have systems you'd like to improve? Today we're rebroadcasting a podcast from January with business and life coach Tom Martin that's packed with wisdom to help show you a way through those tough decisions in business.
Contacts:
Guest: Tom Martin
Phone:
Website: www.tommartincoaching.com
---
This is Podcast For Business episode 099, first aired on 01/11/2018 and rebroadcast on 11/01/2018.
Podcast: Play in new window | Download
Subscribe: Apple Podcasts | Android | RSS