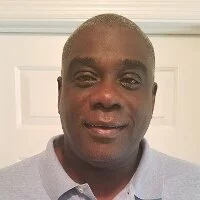 Trent Phillips, Owner of Bizography, talks with Diane about how websites are created, managed and optimized. Every business needs a website and there are over a billion of them out there. Where do you start and how do you make your online presence stand out from the crowd? Trent explains.
Contacts:
Website: bizography.com
Phone:
Email:
Bio:
Trent Phillips is a Founding Partner of Bizography, Inc. He has been in the computer software and technology consulting business for 33 years. Trent holds degrees in Marketing, Management and Computer Science. His firm, Bizography, Inc. has provided web design/development and internet marketing services for 18 years to small and medium-sized businesses around the United States. Bizography's core services are designing, hosting, marketing and maintaining websites for small and medium-sized businesses.
This is Podcast For Business Episode 034, first aired on 06/01/2017.
Podcast: Play in new window | Download
Subscribe: Apple Podcasts | Android | RSS