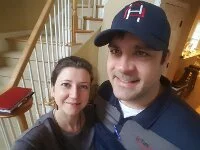 With the real estate market so competitive, it's vitally important to have a home inspector take a thorough look at the home you plan to buy. Diane talks with Lana Davis from Tip Top Home Inspectors about some of the major areas of concern, and shares a few house hunter nightmares they've witnessed.
Contacts:
Guest: Lana Davis
Website: www.tiptophi.com
Inspector:
General Info:

Social Media:
Facebook
LinkedIn
---
This is Podcast For Business episode 101, first aired on 11/15/2018.
Podcast: Play in new window | Download
Subscribe: Apple Podcasts | Android | RSS