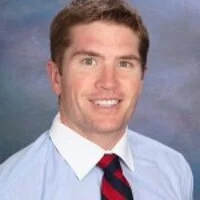 Whether you're standing all day or sitting all day, both can be hard on your body.  Today in our podcast with Dr. Michael Axt, we talk about the common ailments for those of us feeling the pain of sore feet, sore backs, and sore shoulders and neck. Chiropractor care can help.
Contacts:
Dr. Michael Axt
Advanced Integrative Medicine
Phone: 
Website: aimedicine.com
Bio:
Dr. Axt is a graduate of Tusculum College where he received a baseball scholarship and completed a medical pre-professional degree with a minor in chemistry and environmental Science. Dr. Axt studied chiropractic at Life University and graduated in December 2011. He worked in midtown Atlanta at Back to Basics Chiropractic from 2012 until he joined the AIM team in April 2014.
In addition to family care Dr. Axt treats sports injuries, extremities, and implements soft tissue mobilization to complete the healing process . He emphasizes shoulder rehabilitation and injury prevention in overhead sport athletes such as baseball and tennis players. Dr. Axt enjoys helping athletes of all ages, from youth sports to the professional level and works in conjunction with the top trainers and therapists to give the most complete care possible throughout the early, middle and final stages of healing and rehabilitation.
Having played sports throughout life and continuing to play baseball at a competitive level Dr. Axt provides a unique prospective as he has experience dealing with many injuries of his own including rotator cuff injuries and Tommy John surgery. He knows what needs to be done to get back on the field as fast as possible.
---
This is Podcast For Business episode 035, first aired on 06/08/2017.
Podcast: Play in new window | Download
Subscribe: Apple Podcasts | Android | RSS