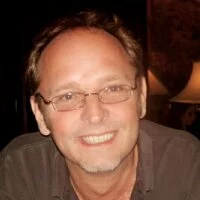 Composer and musician Knight Berman Jr visits Diane this week via Skype. Knight wrote and recorded the intro and outro music you hear on Podcast For Business. The topics spanned everything from jingle writing, his multifaceted experience in the music business, his IT company offering training for Apple products, and more.
Links:
Presto MusiCo – The home of Knight's production company.
The Marble Tea – Knight's indie-pop music project.
PrestoMac – Providing iPhone, iPad, and Apple Computer assistance on the Jersey Shore, and across the country.
Contact:
Knight Berman Jr
Presto MusiCo LLC
PO Box 1906
Pt Pleasant Beach, NJ 08742
(732) 773-0184

This is Podcast For Business episode 002, first aired on 09/27/2016.
Podcast: Play in new window | Download
Subscribe: Apple Podcasts | Android | RSS