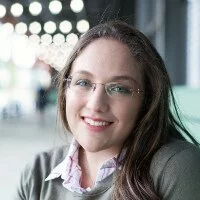 There are times in business where you think you're gonna lose it, but when you talk with a therapist like our guest Nicole Rubin, you realize you're not alone. Nicole can help the weary business owner air out their inner thoughts and conflicts they may be facing. She can also help with home life issues with teens, young adults and even aging parents. Goodness, I feel better already.
Contacts:
Nicole Rubin
Phone:
Website: http://loveinbloomcounseling.com
Email: 
Bio:
Nicole Rubin, MS, is an individual and family counselor, with Masters degrees in Clinical Counseling Psychology and Gerontology. She sees adolescents and adults, couples, and families for a variety of issues. Nicole's natural style as a therapist is to balance warm support and empathy, with gentle, honest words that will challenge clients, end will enable them to work together as clients learn new tools to help them achieve their goals.
This is Podcast For Business episode 025, first aired on 03/30/2017.
Podcast: Play in new window | Download
Subscribe: Apple Podcasts | Android | RSS