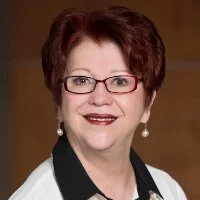 If you've ever wondered what employers look for when screening candidates for employment, this podcast is for you. How you dress, what you say, are all so important and could make the difference between you getting the job or not. Linda McQueeney guides us through what she looks for in qualified candidates.
Contacts:
Linda McQueeney
Phone:
Website: www.allaboutpeople.net
Email:
Bio:
All About People is an award-winning, minority-owned corporation offering an array of staffing solutions nationwide. We bring timeliness & efficiency while saving clients significant dollars as relates to recruiting, hiring & retention.
Serving people is my number one priority. It's a process of bettering people's lives and helping them live their dreams. My hobbies are gardening and volunteering my time with the Atlanta Humane Society.
This is Podcast For Business episode 024, first aired on 03/23/2017.
Podcast: Play in new window | Download
Subscribe: Apple Podcasts | Android | RSS