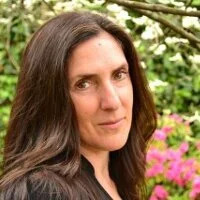 Have you ever wondered if your 9-5 could go virtual and online? Do you have a passion to share your knowledge and package it to be evergreen? Well, guess what? You are living in a golden age of learning, where the web brings instructors and students together like no other time in history. Diane's guest, E-learning Designer Jessie Hayden, talks about how to do it right.
Contacts:
Guest: Jessie Hayden
Website: www.jessiehayden.com
Phone: 
Email: 
Facebook: WEBnLEARNwithJessie
Twitter: @eLearningJessie
Resources:
Thinkific: www.thinkific.com
Teachable: teachable.com
Kajabi: newkajabi.com
Ruzuku: www.ruzuku.com
---
This is Podcast For Business episode 071, first aired on 03/15/2018.
Podcast: Play in new window | Download
Subscribe: Apple Podcasts | Android | RSS