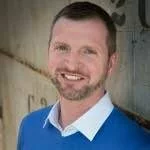 You're a business owner facing a move. Things are already stressful enough running a business. How are you going to manage the packing, purging, and relocating to a new place while keeping the business running? Join us as we talk with Scott Johnson, owner of Your Move Simplified. Scott knows how to make your move simple and stress free. In our time together, Scott gives us handy tips, tools and resources to make your move as simple as it can be so you can get back to your business as soon as possible.
Contact:
Scott Johnson
Your Move Simplified
1270 Caroline St., NE Suite D120-349
Atlanta, GA 30307
Phone: 404-406-2454
Website: Your Move Simplified
Email: scott@yourmovesimplified.com
Links:
donations:
Ezekiel Valley Recovery 404-799-5689
Pat's Place – contact Bruce: 770-873-6058
recycling & trash:
Center for Hard to Recycle Materials
Stand Up Guys Junk Removal
furniture & clothing consignment:
Finders Keepers
estate sales:
Everything But The House
MaxSold
Turnage Place
This is Podcast For Business episode 005, first aired on 10/25/2016.
Podcast: Play in new window | Download